Celebrate your inner chocoholic with this sundae creation.
Double chocolate ice cream
1 scoop
Crushed Wafer Cone
1 cone
Chocolate Kit Kat is the best!
2 stacks
Chocolate malt powder
(garnish)
Milo or Ovaltine as you like
Chocolate syrup
(garnish)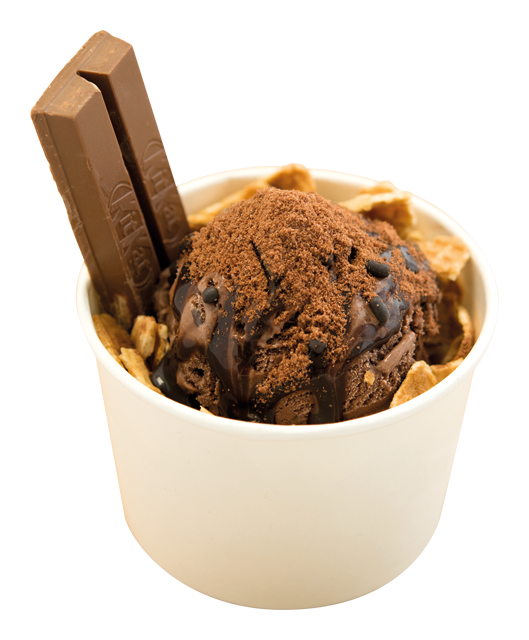 Step 1
Scoop the ice cream into cup.
Step 2
Crush some wafer cone bits over.
Step 3
Top it up with loads of chocolate syrup.
Step 4
Very generously dust with chocolate malt powder.
Step 5
And finally, break a Kit Kat into finish you very chocolatey, chocoholic sundae creation.